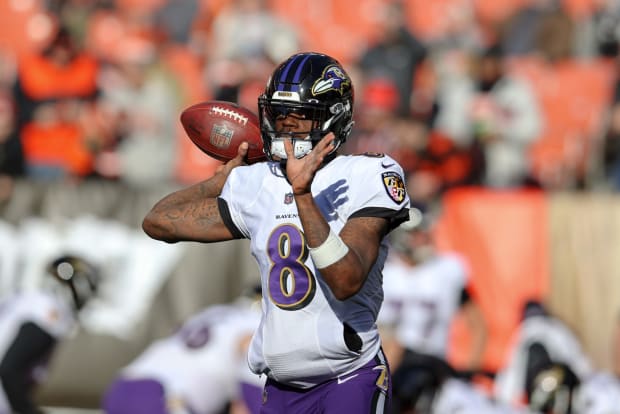 Everyone is still on contract watch when it comes to Baltimore Ravens quarterback Lamar Jackson, including Ravens linebacker Roquan Smith.
Smith is fresh off signing a long-term extension of his own with the team. He signed a  five-year $100 million extension in January and worked out the deal without an agent. 
The latter is also what Jackson is doing, though he and the team have yet to work out a deal. 
When Smith was asked about Jackson's current contract situation, he didn't offer up too much advice, though he did say he wants him to stay.
"I haven't really chatted with him about anything because all our situations are unique in their own way," Smith said, (first transcribed by ProFootballTalk). "It would be wrong of me to try to go in and say this or that because his situation is clearly different than mine, so I can't really go in there and say you should do this or that. He's a grown man at the end of the day, and he's gonna do what he feels is best for him and I support him just from one man to another."
The Ravens have said time and time again that Jackson is their quarterback but a deal isn't done until it's done.
Jackson has a chance to reshape the quarterback market since he's been one of the best quarterbacks in the league over the past five seasons.