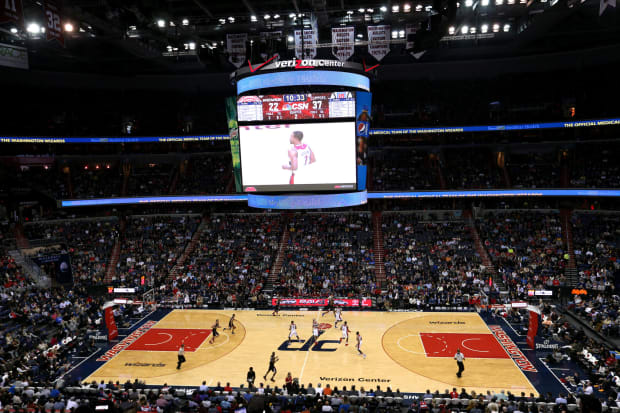 A scary incident unfolded on Monday night during the Heat-Wizards game, as assistant coach Mike Batiste had to be held back from going into the stands to confront a fan.
During the closing seconds of the game, NBC Sports' camera crew caught Batiste getting out of his seat to run toward a fan in the stands. It's unclear what was said to spark this reaction from Batiste.
Thankfully, several staff members on the Wizards were able to hold Batiste back.
Batiste, the Wizards' manager of player development, had to be escorted into the locker room once the game was over.
Here's the video of Batiste going viral:
In his postgame press conference, Wizards head coach Wes Unseld Jr. shared his thoughts on this incident.
"Obviously, we have to take the high road and just can't indulge in that," Unseld Jr. said. "But, I think it was a situation where something was said that was a bit over the line and I think it got the best of one of our coaches. But, either way, you have to take the high road."