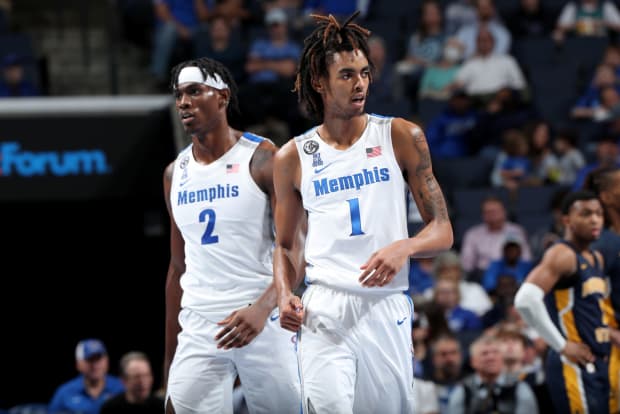 Earlier Tuesday afternoon, the basketball world learned that one major program is emerging for Emoni Bates.
According to a report from 247Sports insider Travis Branham, the Louisville Cardinals are emerging as the favorite to land Bates.
"The one school in particular that I'm hearing right now is Louisville and coach Kenny Payne. It sounds like they've really made an impression on his family," Branham said. " … All the information right now is pointing in Louisville's direction."
Once the news started to trickle out, the basketball world flocked to social media to give their reactions.
"Impossible to predict how the Emoni Bates experience is going to work out for Louisville, but I'm eager to find out," Louisville analyst Mike Rutherford said. "With the current state of the program, I think the potential reward outweighs the potential risk. The same might not be true (hopefully) in a couple years."
Others think new Louisville head coach Kenny Payne could be perfect for Bates.
"Seems legitimately possible Emoni Bates ends up at Louisville. And that would be fascinating," another analyst said. "KP develops guys and Emoni needs development. But that would be like grabbing a lit stick of dynamite. You're definitely gonna blow something up with it, but it could be yourself."
Bates, a former five-star recruit, averaged 9.7 points and 3.3 rebounds per game in his first year at Memphis.