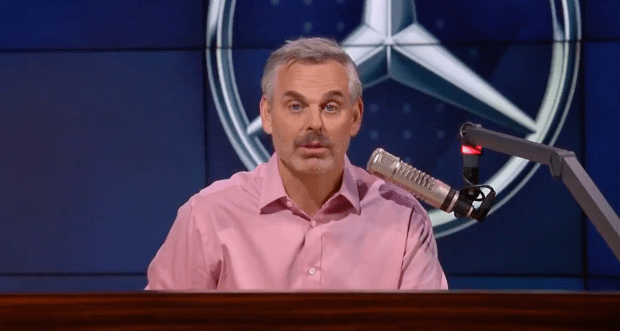 We're still several months away from the start of the NFL season, but FOX Sports' Colin Cowherd has already unveiled an updated "Herd Hierarchy." 
After analyzing the top moves made in free agency and the NFL Draft, Cowherd believes the Buffalo Bills as the No. 1 team in the NFL. 
"I thought they had a great draft, they added Von Miller, O.J. Howard and Jamison Crowder," Cowherd explained. "Buffalo, right now, there's an argument to be made there as good a front office as the league has. They draft well, they develop well, they play well. They were 13 seconds away from getting past Kansas City." 
As for the No. 2 team on Cowherd's list, he's confident in the new-look Denver Broncos having success under first-year head coach Nathaniel Hackett. 
"I think Denver is the most improved team in the league," Cowherd added. 
The rest of the top 10 for Cowherd includes the Los Angeles Rams, Kansas City Chiefs, Tampa Bay Buccaneers, Cincinnati Bengals, Los Angeles Chargers, Las Vegas Raiders, Arizona Cardinals and San Francisco 49ers.   
It's interesting that Cowherd has all four AFC West teams ranked in his top 10. That'll certainly change once the season begins. 
Another takeaway from the latest "Herd Hierarchy" is that Cowherd left the Dallas Cowboys and Green Bay Packers on the outside looking in. 
Cowherd's power rankings will be updated every week during the 2022 NFL season.