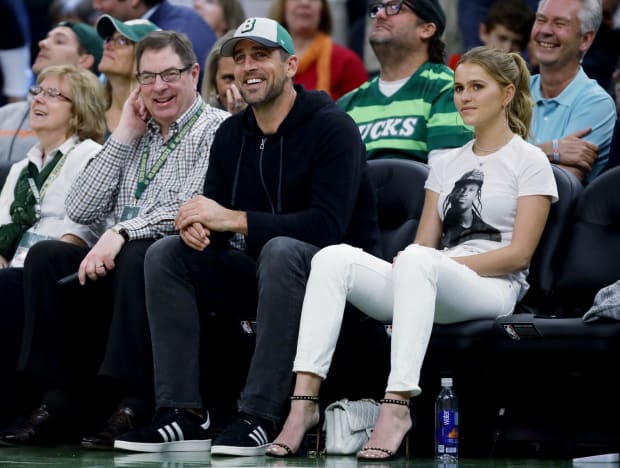 Aaron Rodgers is a very happy man tonight.
The Green Bay Packers quarterback is also a part owner of an NBA franchise – the Milwaukee Bucks.
Wednesday night, the Bucks stunned the Celtics with a big comeback in the fourth quarter, pulling off a huge Game 5 win to take a 3-2 series lead. 
Rodgers had an appropriate reaction on Twitter.
"BUCKSSSSSSSSSS!!!!!!!!! #" he tweeted minutes after the game ended.
We could be seeing Rodgers at Game 6 on Friday night, when the Bucks will lose to close out the series.