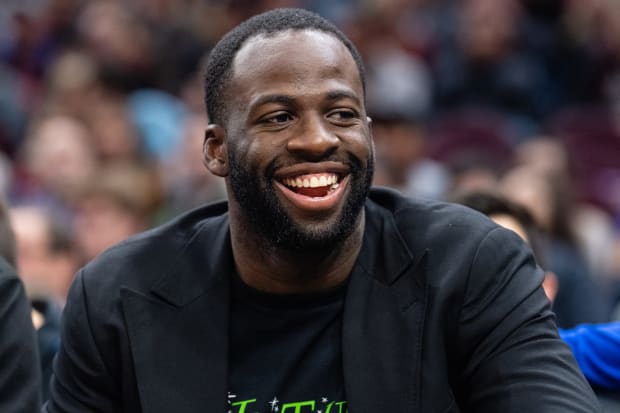 Just over a week ago, Brooklyn Nets star Kyrie Irving made headlines when he flipped the double birds to Boston Celtics fans.
Video of the incident immediately went viral once it hit social media. Somewhat surprisingly, Irving won't be the only player to flip off the opposing crowd on national television.
On Tuesday night, the Golden State Warriors faced off against the Memphis Grizzlies. During the game, Draymond Green took a shot to the face and had to be escorted into the locker room.
As he walked into the locker room, Green had a simple message for the fans. One that didn't include any words – just a gesture.
Check it out.
This is hardly the first time Draymond Green had tried to make a scene during a game. He loves to play the villain and does it just about as well as anyone currently in the league.
As for the game itself, Memphis currently holds a slim lead over Green and the Warriors in the middle of the second quarter.