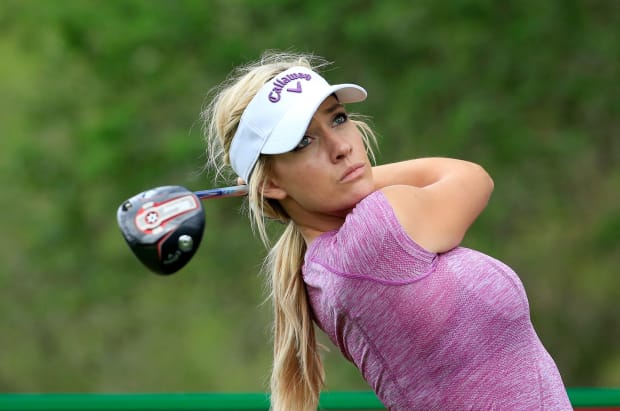 On Tuesday, golf influencer Paige Spiranac shared a story with her Twitter followers regarding her TaylorMade driver. 
For some reason, Spiranac threw her driver while on the golf course this afternoon. She claims her driver bounce off a cart path, and yet, it didn't suffer a scratch. 
"Today I threw my driver 40 yards in the air. Hit a cart path and bounced into the shit. Not one scratch on the club head," Spiranac tweeted. "That TM Stealth driver is indestructible. Pretty impressive."
This is a strong endorsement for the TaylorMade Stealth Driver, that's for sure.
Some of Spiranac's followers are questioning her for throwing her driver 40 yards.
Others, meanwhile, are wondering what led to Spiranac losing her cool. She revealed that she had "driver yips." 
Well, at least Spiranac's driver didn't suffer any damage during this Tuesday's incident.