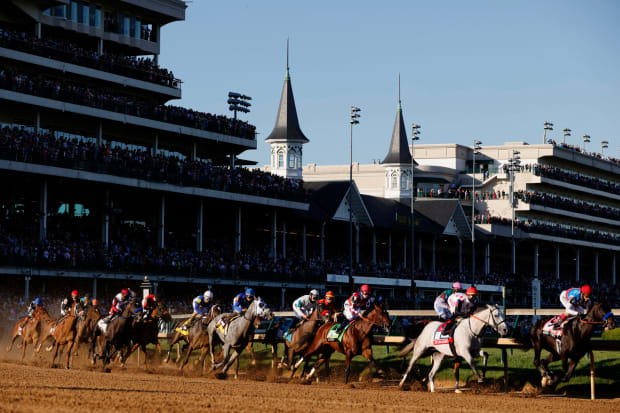 An improbable upset has taken place at the 2022 Kentucky Derby. 
Rich Strike, which had 80-to-1 odds, has won the 148th running of the Kentucky Derby.
It's one of the craziest outcome's in the prestigious event's history. 
"ONE OF THE BIGGEST UPSETS IN KENTUCKY DERBY HISTORY 80-1 UNDERDOG RICH STRIKE WINS IT!," SportsCenter wrote.
"RICH STRIKE (80-1) IS YOUR WINNER OF THE 148TH KENTUCKY DERBY! WHAT A FINISH," Bleacher Report tweeted.
"Rich Strike opened up this morning at 99/1. Dropped down to 92/1 by 4:30 and was 80/1 by race time," said Darren Rovell.
"HOLY SHIT!! THAT is the greatness of the #KentuckyDerby longest shot of the 20, who was out of the race a day ago!! #KentuckyDerby148 Show me a win ticket for Rich Strike or I won't believe you picked this!! Wow. Pace just too brutal for the faves," said Chris Fowler.
"Had to Google who Rich Strike was a week ago. He just won the #KentuckyDerby. No words," Racing Dudes wrote.
A race for the ages. Rich Strike has done it. 
An 80-to-1 underdog has won the prestigious race.