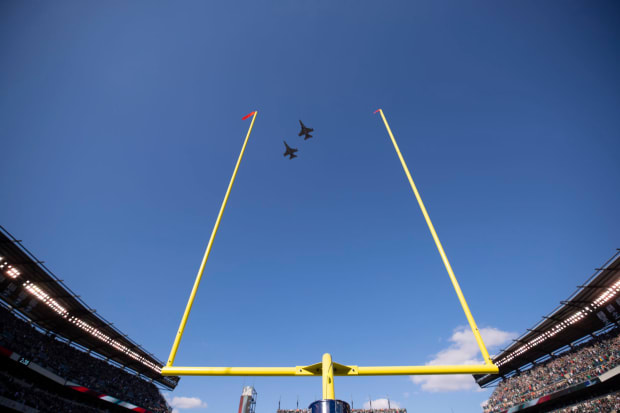 Former Chicago Bears center Olin Kreutz was fired from his job at sports media startup CHGO after attacking a colleague.
According to Jeff Agrest of the Chicago Sun Times, Kreutz grabbed Adam Hoge in response to an unspecified comment. Hoge did not require medical treatment or file a police report.
CHGO released a statement Monday evening confirming Kreutz's dismissal from the company.
"On Monday morning, an incident occurred in which Olin Kreutz physically attacked a CHGO employee. Effective immediately, Olin Kreutz is no longer with CHGO. Although we are shocked by the incident, we are thankful that the employee is okay.
"The health and safety of our employees is of the utmost importance, and we will not tolerate any action that puts that in jeopardy."
Kreutz responded with a tweet quoting former boxer Mike Tyson. "Social media made y'all way too comfortable with disrespecting people and not getting punched in the face for it."
Kreutz, who played 13 of his 14 seasons with the Chicago Bears, made six straight Pro Bowls from 2001-06. He lasted only four games with the New Orleans Saints in 2011.
In a 2018 radio interview, Kreutz recalled throwing quarterback Drew Brees up against the wall during an argument with offensive line coach Aaron Kromer. That was unsurprisingly his last day with the team.
Kreutz has also worked as an analyst for 670 The Score, WGN Radio and NBC Sports Chicago.