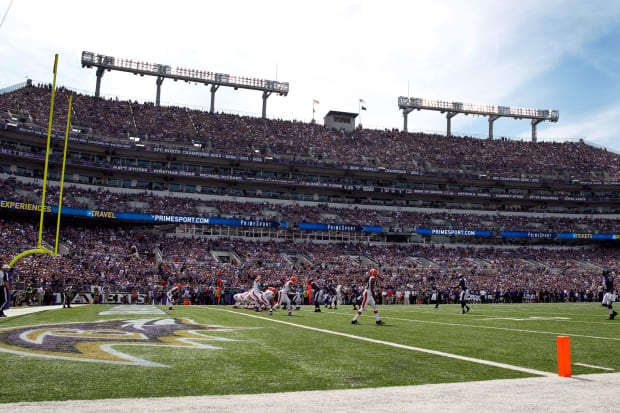 The Baltimore Ravens were reportedly upset that the Pittsburgh Steelers took a top receiver on their draft board.
Baltimore wanted Calvin Austin III, who went to Pittsburgh in the fourth round of the NFL Draft on Saturday. Pittsburgh ended up taking him with the pick right before Baltimore's.
One person in the Ravens draft room reportedly shouted, "You gotta be kidding me" after the Steelers nabbed him, per Steelers Depot.
This could definitely add some fuel to the rivalry down the line, especially if Austin III pans out.
The Steelers double-dipped at receiver as they wanted to get faster heading into the 2022 season. Austin III was one of the fastest receivers coming into the draft as he ran a 4.32 40-yard dash at the NFL combine.
He'll now get to use that speed against the Ravens as offensive coordinator Matt Canada will get to use him in a number of ways.
He finished the 2021 season with 1,149 receiving yards and eight touchdowns off 74 receptions.